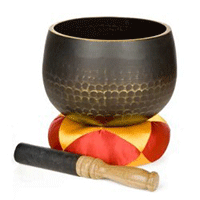 Metta Class with Cheryl Purvis
with Cheryl Purvis
On four Friday mornings from 9-10 am, Cheryl Purvis will be teaching a Zoom class on Metta for the Tucson Shambhala Center.


May 14, 21, 28 and June 4


What is Metta?
"Metta is the strong wish for the welfare and happiness of others, a universal, unselfish and all-embracing love." From https://accesstoinsight.org/lib/authors/buddharakkhita/wheel365.html. Metta is also a meditation practice designed to open the wellsprings within us of that universal and all- embracing love. In her book, Pay Attention for Goodness Sake, longtime Buddhist teacher Sylvia Boorstein writes about metta:


The Benefits of Metta
"If the traditional list, the Benefits of Metta…were used as advertising copy for a product sold on television, everyone would send away for it.


People who practice metta
Sleep peacefully,
Wake peacefully,
Dream peaceful dreams.
People love them,
Angels love them,
Angels will protect them.
Poisons and weapons and fire don't harm them.
Their faces are clear.
Their minds are serene.
They die unconfused.
And when they die, their rebirth is in heavenly realms.
Just thinking about the list—not even saying it—makes me happy. As an advertisement—without a lot of small-print disclaimers—it's outrageous. As an exuberant, poetic declaration of the ability of the human heart to rest, untroubled, by loving unconditionally, it's gorgeous. "People love them" is the operative line. They are protected by their own lovingness. They are safe…..The miracle protection is the spontaneous Lovingkindness response of the heart to fearsome things seen clearly and fully understood in a mind
awakened by mindful attention."
~~
The training will take place immediately after our 8-9 am morning meditation. You are welcome to attend the meditation, then stay for the Metta training, but it is not required.
However, registration is required. We'd like to know that you're coming.
About Cheryl Purvis
After a number of years practicing insight meditation techniques, Cheryl attended her first silent week-long metta retreat at Spirit Rock Meditation Center (SRMC) around 2003, and since then has had metta as a regular part of her meditative and daily life practices, including a second metta retreat at SRMC with Sylvia Boorstein and other teachers in 2018.