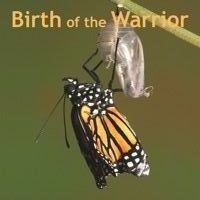 Shambhala Training Level II: Birth of the Warrior
with Shastri Joel Wachbrit
"The Point of Shambhala Training is to get out of the cocoon, which is the shyness and aggression in which we have wrapped ourselves ... A Shambhala warrior is someone who is brave enough not to give in to the aggression and contradictions that exist in our society ... who is able to step out of the cocoon --- that very comfortable cocoon that he or she is trying to sleep in." Chogyam Trungpa Rinpoche
Examine your fears and habitual patterns by training the mind to meet challenging moments with courage and confidence.
Birth of a Warrior: Shambhala Level II builds on the foundation of meditation practice that was introduced in Shambhala Level I and explores how habitual ways of thinking, termed cocoon in Shambhala Training, obscure the raw brilliance of ourselves and the world we live in.
By opening to our genuineness and tenderness, we learn how to work with fear and how to cultivate the willingness to see our deep-seated habits and defenses. This weekend program intensifies the discipline of meditation practice, which enables us to begin seeing through obscurations of habitual patterns we have created over time.
With the guidance of a senior Shambhala teacher and an experienced meditation instructor you will learn a meditation practice that builds upon the mindfulness awareness techniques of Shambhala Level I. This program provides students with real techniques for working with fear and habitual patterns of thought and behavior.
Prerequisite: Shambhala Training Level I: The Art of Being Human
Recommended: Meditation in Everyday Life
Shambhala weekends are structured to offer participants teachings and an in-depth meditation retreat. Attendance for the entire program is required.

Shastri Joel Wachbrit
Shastri Joel Wachbrit has been a member of the Los Angeles Shambhala community since 1989. He served as Center Co-Director and before that was Director of Buddhist Education for 7 years. In 2016 he was appointed as one of three Shastris, or senior teachers, for the greater Los Angeles area. Joel has been a working musician for more than forty years and for the last twenty he has composed music for TV and film.
If you have any questions about the program please email Practice and Education at [email protected]