Welcome to the Tucson Shambhala Center
The Tucson Shambhala Meditation Center is part of an international community of urban meditation and rural retreat centers founded by Chögyam Trungpa Rinpoche. Our center offers public meditation, a curriculum of Shambhala Buddhist teachings, as well as training in contemplative arts. We invite you to explore our diverse programs designed to help Tucsonans of all traditions discover their inherent clarity, gentleness and humor.
---
Checking In with the Community
Appreciative Conversations Have been Completed!
Deb Maher, our Sangha Liaison, has conducted 42 one-on-one Appreciative Conversations with dues-paying members and other individuals who have been engaging with the Center. The purpose of these conversations was to identify our strengths, hear ideas on how we can do better, and how we can create a more positive sangha.
Click here to read the Findings Report: tucson.shambhala.org/files/2020/06/Findings-Report-v.7-6-4-2020.pdf
Email us if you would like to join in a community conversation: [email protected]. Conversations are scheduled for July 15 at 7 pm, July 18 at 2 pm, and July 19 at 2 pm. More →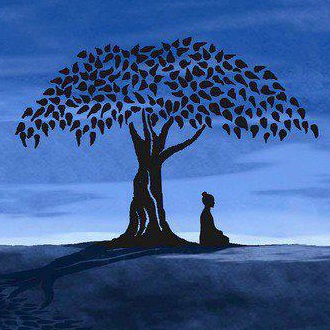 with Emily Danies
July 14th
Learn traditional chants and mantras in the Buddhist and Shambhala traditions to evoke compassion, healing, and protection of mind and body. We will practice chants and mantras together.
Continue »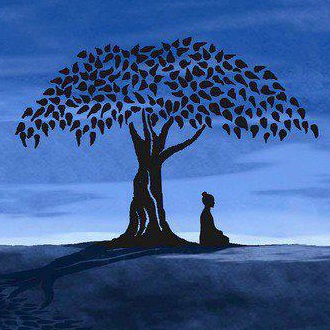 with Emily Danies
July 21st
Learn traditional chants and mantras in the Buddhist and Shambhala traditions to evoke compassion, healing, and protection of mind and body. We will practice chants and mantras together.
Continue »
---
---
Online Offerings from Around Shambhala
Welcome to Tucson Shambhala. We are working to offer an uplifting sense of sangha (community) despite being sheltered in place. In the midst of this challenging and uncertain pandemic, our ongoing Tucson programs are continuing on Zoom, and we have been combing the internet for classes and support groups being offered at other Shambhala centers around the United States. We are working to meet the unique challenges of our times with balance and ease, with an intention of being a refuge for those who are seeking a place where their spiritual practice is supported and strengthened.
Toward that end, we offer the following talks, programs, and other online offerings from various Shambhala centers around the country. Some are free, some have a fee. And those with a fee are reasonably priced. If you attend any of these classes, we'd love to hear from you and know which ones. This will guide us in selecting classes to feature in the future. Write to us at [email protected]
From Shambhala Online
Level IV: Awakened Heart ONLINE with Jonathan Barbieri & Jan Snyder (Gainesville)
July 31 – August 2, 2020
$185/$170 Members
With trust in basic goodness we can extend ourselves fully to others with kindness and gentleness. Prerequisites: Levels I – III. Recommended: Fearlessness in Everyday Life.
Shambhala Sunday Gatherings
Sundays, 10 May through 2 Aug 2020
Free
An online gathering space featuring talks by guest teachers including Fleet Maul and Pema Chödron.
Meeting Shambhala – An Introduction to the Shambhala Lineage
Asychronous
$108
Four pre-recorded sessions, beginning Friday 22 May 2020, explore lineage and the Supplication to the Shambhala Lineage chant.
Living with Resilience: How to Become Gentle and Tough with Acharya Fleet Maul
Asynchronous
$108
A 5-week course with pre-recorded talks. Fleet Maul is a great teacher and the class is very relevant. See this video preview to learn more.
White Tara: A Soothing Practice for Difficult Times with Acharya Judith Simmer Brown
Asynchronous
$108
Expand on your White Tara practice. This 5-week is comprised of talks recorded at Shambhala Mountain Center's White Tara program in April 2019. Judith is an exceptional teacher and an approachable scholar.
Sexual Harm, Trauma, and the Healing Journey
Asynchronous
Free
This is a pre-recorded class featuring two Shambhalians and one non-Shambhalian who an expert in this topic.
From Shambhala Mountain Center
More to come!
From the New York Shambhala Center
Meditation in the City Podcast
Recorded talks from teachers who appeared at Shambhala New York, 2012 – 2018.
From the Boulder Shambhala Center (please note: Boulder is one hour later than Arizona due to Daylight Savings Time)
Evening Dharma Talks
Every Monday, Wednesday, and Friday at 6 pm
Pandemic Support Groups
Every Monday and Wednesday at 12 pm, with a thematic group on Saturdays at 10 am
From other providers
Transforming Obstacle into Opportunity
A special FREE online workshop led by Andrew Holecek in response to the coronavirus pandemic. This series will help you understand what's happening in the world—and within yourself—and how to bring it onto the spiritual path. More than 5 hours of recorded teachings available here with one click. Kindly sponsored by Tricycle Magazine.
---